Hey Everyone,
Summer is here and to celebrate we are offering free shipping on select titles. Simply use the code: Summer. Offer expires 6/15. Have a lovely day.
Code: Summer
Now in its 17th Edition, Medications and Mothers' Milk, is the worldwide best selling drug reference on the use of medications in breastfeeding mothers. This book provides you with the most current, complete, and easy-to-read information on thousands of medications in breastfeeding mothers.
This massive update has numerous new drugs, diseases, vaccines, and syndromes. It also contains new tables, and changes to hundreds of existing drugs.
Written by a world-renown clinical pharmacologist, Dr. Thomas Hale, and Clinical Pharmacy Specialist Dr. Hilary Rowe, this drug reference provides the most comprehensive review of the data available regarding the transfer of various medications into human milk.
This new and expanded reference has data on 1,115 drugs, vaccines, and herbals, with many other drugs and substances included in the appendices.
Many women plan extensively for their birth, and for their baby, but few plan for their self-care in the postpartum period and beyond. 
Seven Sisters for Seven Days
 is a comprehensive guide book for mothers that illuminates why it is important to receive postpartum care, and how to set yourself up to receive it.  This book is an invaluable resource that walks mothers and families through the steps of customizing their postpartum care and teaches them how to call upon a postpartum community care team.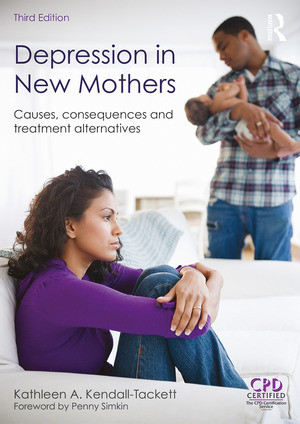 Depression in New Mothers: Causes, Consequences and Treatment Alternatives
Now CPD Certified.
Depression is the most common complication of childbirth and results in adverse health outcomes for both mother and child. It is vital, therefore, that health professionals be ready to help women who have depression, anxiety, or posttraumatic stress disorder in the perinatal period.