Hey Everyone,
Recently we updated a couple of our free handouts. Below are the links to both pdfs. Feel free to distribute and share them with anyone who would find them helpful. Also, in honor of World Health Day, we are offering 30% off site wide. Use the code WHO over the next week and get 30% off your order. Have a nice weekend.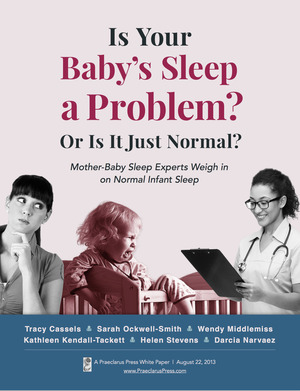 Is Your Baby's Sleep a Problem?  The authors hope to reassure parents that what appears to be problematic infant sleep patterns that require "fixing" are actually quite normal and developmentally appropriate. Their goal is for parents to have a better understanding of the broad array of behaviors that constitute "normal" when it comes to children's sleep, and that if the behavior is not a problem for the family, it's most likely not a problem for the child. They recommend that parents, instead of following a particular expert's advice, understand what is needed to keep babies safe when they sleep, build the sleep environment around these safe behaviors, and do what works best for their family.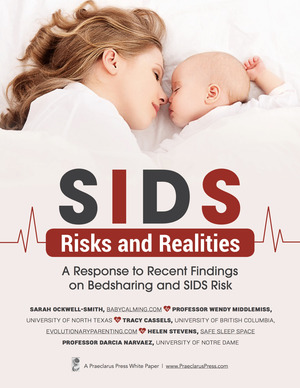 SIDS: Risk and Realities is authored by Sarah Ockwell-Smith, Wendy Middlemiss, Tracy Cassels, Helen Steven, and Darcia Narvaez. In addition to the white paper, the May 2013 issue of Clinical Lactation is also available at Praeclarus Press. This issue focuses on mother-infant sleep, sleep training, and the role of breastfeeding. There is also a detailed listing of resources available for both parents and professionals on mother-infant sleep location, safe sleep, and breastfeeding. Praeclarus Press is a small press dedicated to women's health.